She came out of Olathe, Kansas.
In pieces.
Fitted together, a new Louise, now greets customers at the East Colfax Avenue coffee house bearing her name. She debuted in a frosted red wig and slinky orange dress. But like her predecessor she will change outfits each day as she stands at the corner of Colfax and Elm Street, enticing customers like the coffee slut she's supposed to be.
A crowd of 30 gathered to wish one of Denver's new icons well Saturday morning and to be photographed with her.
The fan club included the Denver Police detective still investigating the kidnapping of her predecessor, another model-gorgeous mannequin of similarly seductive dimensions.
Louise the First has been gone for weeks, carried down the alley beside the Geez, Louise! java joint by some b!@#$%& * in a ball cap and stuffed into a getaway car.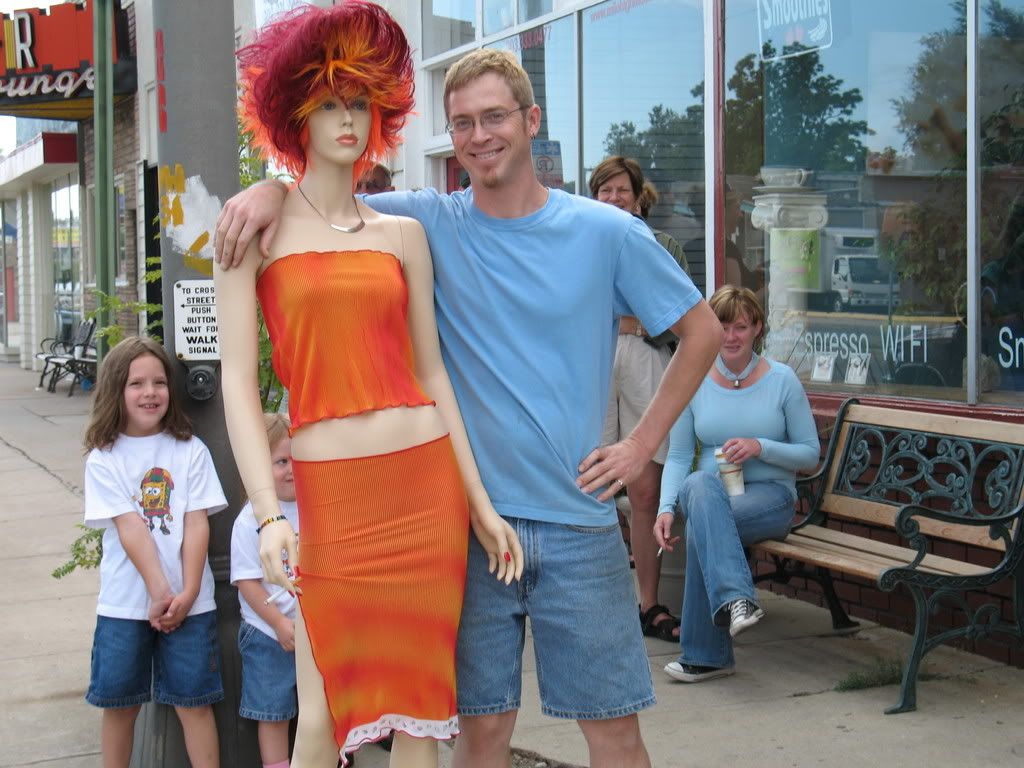 Despite the pleas of hundreds of Geez, Louise! regulars, folks like me, who enjoyed her sultry spunk, the scum who abducted her apparently won't be giving her back.
May he roast in Hell.
Meanwhile, may proprietors Dan Gundlach and Bill Sylvester continue to roast or grind or whatever they do to produce a fine cup of Joe.
They won't have to worry about the new lady of the coffee house.
She'll be standing closer to the front door, promised Gundlach, tethered to an enormous chain.