He's no Carrie Nation, but her torch flames on. Presidential candidate Gene Amondson's Prohibition Party plank is straightforward: no booze.
If you go to Amondson's presidential Web site, though, you can also browse through – and even purchase some of his artwork (like his oil painting, "Cabin at Twilight." pictured at right) and his wood carvings and other paintings of Alaskan landscapes.
An artist living in Alaska, Amondson's presidential aspirations are, as indicated above: no booze. His other big claim to fame is he's been on "The Oprah Winfrey Show."
It was, Amondson says, right after the movie "Sleepless In Seattle" came out, and Oprah interviewed five guys who had lost their wives to cancer.
"I knew thousands of women would write to marry these guys," says Amondson. "So I wrote and said, 'Oprah, I live on an island one mile from Seattle, and I would like to have all of the women that Jeff "the doctor" doesn't want…

"Oprah's people got a kick out of that and flew me back to be on the end of the show.

"I got hundreds of letters.

"It turned out to be her most watched show."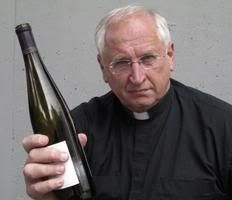 So that's Amondson. Oil paintings, Oprah – but no booze.
This is one of an ongoing series on more than 300 out-of-the-mainstream candidates who are running for president this year.
Cara DeGette is a senior fellow at Colorado Confidential and a columnist and contributing editor at The Colorado Springs Independent. E-mail her at cdegette@coloradoconfidential.com